Do you believe in destiny? If the answer is no, then you might need to hear the stories about how people get a cat. You may think people are the ones who choose their cat, but is that true? Or is it just a cat conspiracy? Cats were made to be charming creatures, and we all know they use that to their advantage. If you're a cat owner, this magic has certainly worked on you. That just means you are special, you've been chosen, and yes, the cat was the one who chose you. If you are still skeptical about it, take a look at these people who once didn't own a cat and all of a sudden found themselves owning one right after encountering the feline charm.
1. Awakened by this stranger at 4:30 am. Is this how you get a cat?
2. Woke up at 5:30 am with this unfamiliar view. Have I been chosen?
3. Finally let this guy in during winter, we guess he has a home now.
4. This guy showed up at the back door last night. That's basically how I got a cat.
5. Woke up with these on my doorstep. I have cats now?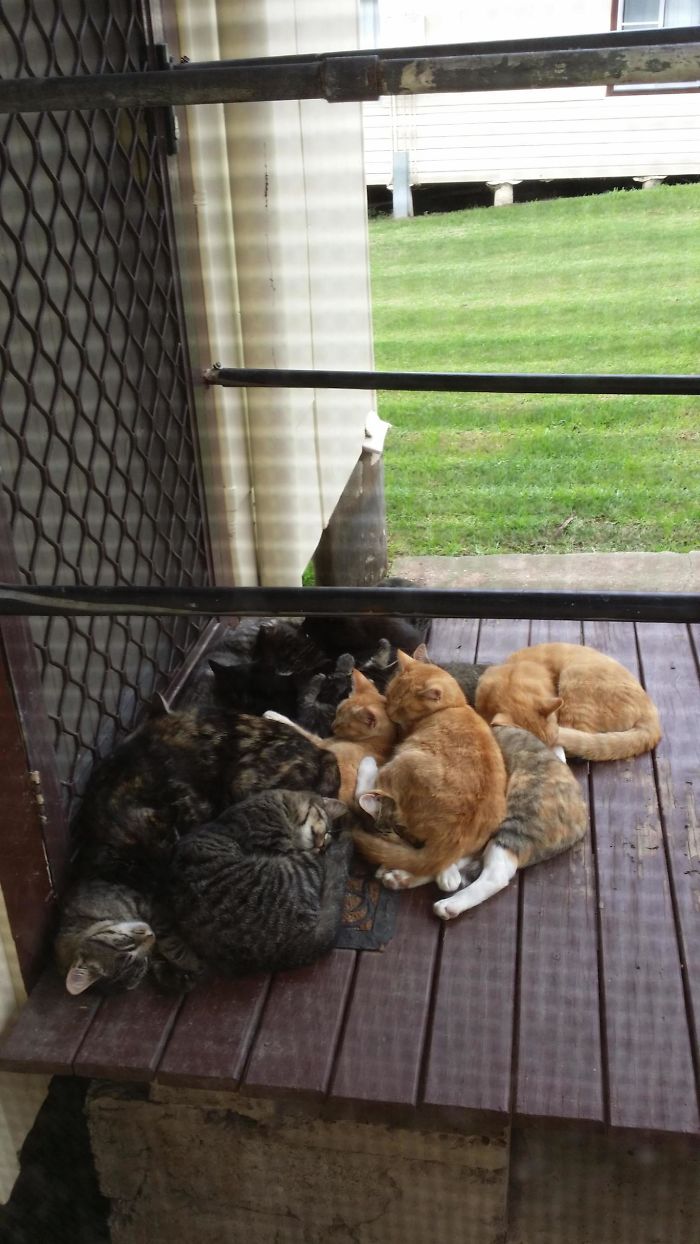 6. This stray cat we fed for a couple of weeks now, decided to invite a few friends over. Maybe we can cater to a few more.
7. Every day they come to house to hang out. But that's not my cat, and that's not my dog.
8. Found this guy in my backyard, looks like I have been chosen.
9. Opened my window to smoke, after a few moments, I turned around and saw him. Did you come for me?
10. Meet Popeye. My niece didn't want any gifts for Christmas except for this guy, so she got herself a deal.
11. Saw this after painting the kitchen. It's nothing strange, it's just that I don't own a cat.
12. This guy with a heart-shaped nose was in my parents' garden. I have been chosen.
13. Found this visitor as I got home. We startled each other. I guess we'll learn to get along.
14. This fella jumped in with me in my truck. I feel grateful she chose me.
15. Saw this on my balcony which was seven floors up. I don't even have a cat. Is this how my life ends?
16. We heard strange noises in our shop. So we set a trap and caught the culprit.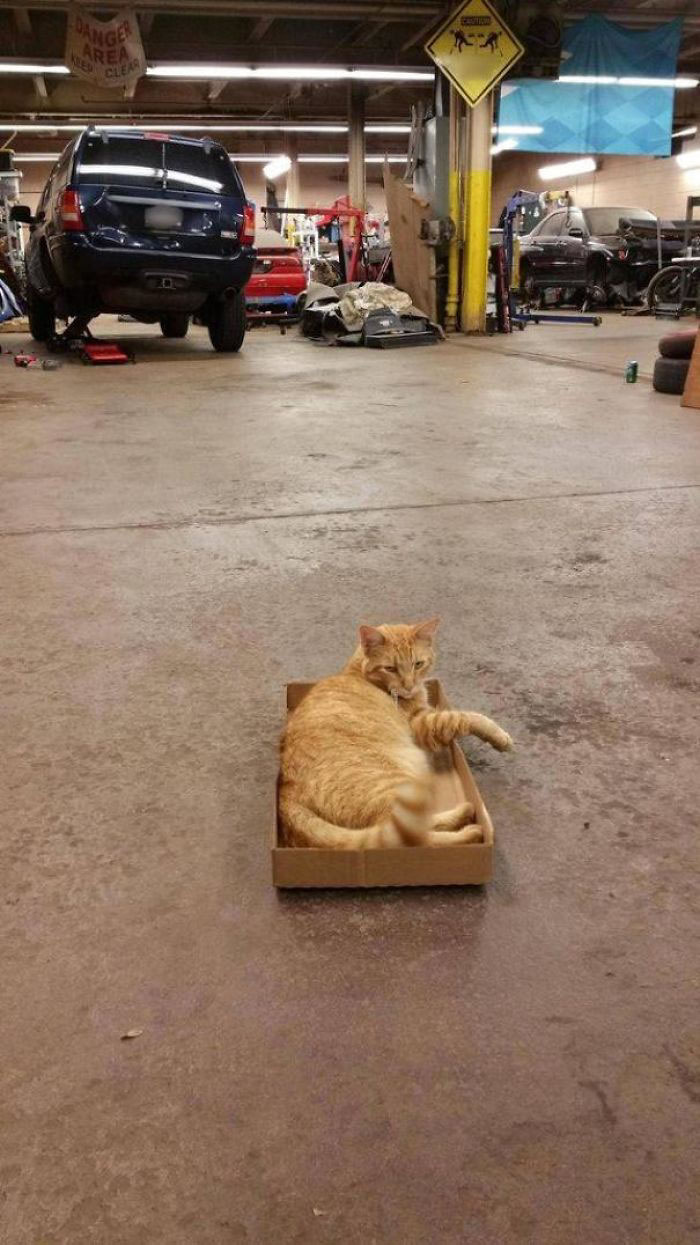 17. Last time I checked, I didn't even have a cat. Now I have five.
18. Came home to this. I don't remember having a cat.
19. Walked by the bathroom and noticed something. Took a second glance and thought, I don't own a cat.
20. Remembered how this guy just showed up out of nowhere. Now we're buddies and I call him Oj.
21.
22.
23.
24.
25.
26.
27.
28.
29.
30.
31.
32.
33.
34.
35.
36.
37.
38.
39.
40.